I wouldn't say this was a spur of the moment trip to Sacramento, but a pop-up shop like the Rickmobile will certainly get me out of my provincial town. It was a "maybe" for me on the Facebook event, even though I knew I was 90% committed to attending. Why not make that 40 minute drive? Courtney wanted to tag along for the day, so it was nice to have some company out and about. Empire's Comics Vault, a shop I actually never been to, was the official location for the event. It looked pretty clean from the outside. After purchasing merch, we just wanted to jet out of Sacramento before rush hour traffic. Another day will be set aside to actually shop at the store.
Some of the products sold at the Rickmobile are only available via Rickmobile. That's essentially what Courtney and I picked up. We both got a Tiny Rick pin and a Squanchy figure. $16 riggity riggity well spent! It should be noted people were limited to 2 items at the Rickmobile. Staff were kind enough to tell people that t-shirts were available at an additional table, giving fans leeway on purchasing different things. Hot ticket items like the spaceship and Meeseeks whipper were sold out for the day by the time our turn came.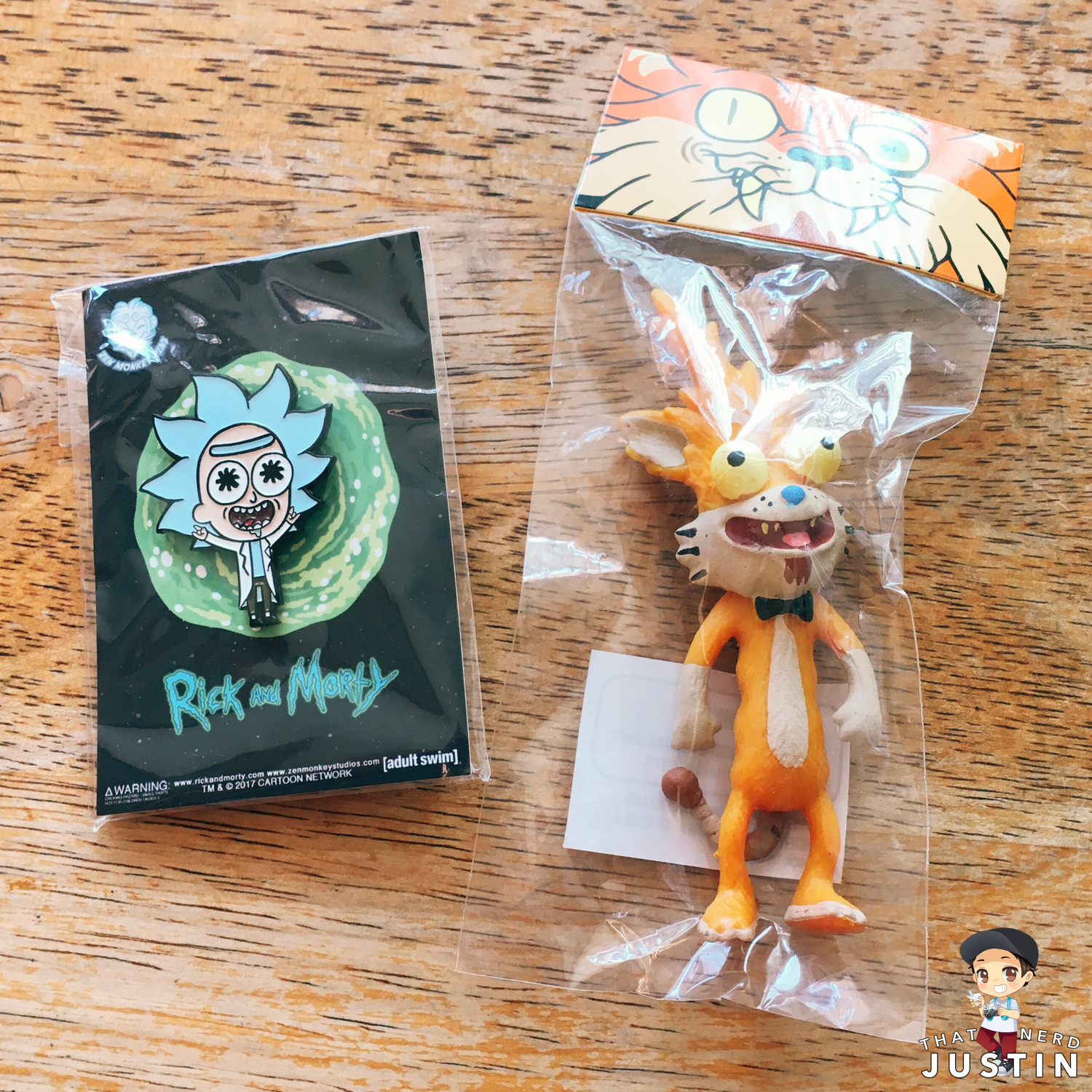 TINY RICK PIN AND SQUANCHY
Lines were basically crowded everywhere. The line to get Rickmobile merch was endless, wrapping around the shopping center. A separate line to get t-shirts spawned around the other side of the parking lot. Getting a photo right in front of the Rickmobile was the shortest. Waiting in line is not really a bad thing to me. It was essentially 2.5 hours in line, and I've been in worse at San Diego Comic Con. Luckily a Starbucks stop before arriving happened. The heat wasn't so bad, but it was good to stay hydrated with iced tea and water. We were done with lines, so our selfie off to the side was good enough.
WHAT SHE THINKS
I think it was worth the wait. The only complaint I have is that they advertised all of these items and didn't carry them all by the time we got there. I love my pin though, very unique and it adds a nice touch to my growing pin collection. *heart emoji* I personally LOVED the life-size Meeseeks whipper. -C-
I'll be bumping into this thing again next week at SDCC. Maybe the supply of spaceships and whippers will be in full force. It would be nice to add those things into the collection. :)
All photos for this article taken with iPhone 6s and processed via VSCO app.